World Ride Sedona
Empowering women through mountain biking
Enchantment Resort & World Ride
Women's Mountain Biking Retreat
November 6th – 10th, 2022
Join us this November for a women's mountain bike retreat sponsored by World Ride and Pivot Cycles. This exclusive 4-night itinerary has been thoughtfully developed for beginning and emerging intermediate riders and is limited to 16 women.
Explore Sedona's stunning vistas and red rock formations while building your confidence on and off the bike. Expand your biking skills while making connections and developing new friendships at the 2nd annual World Ride Sedona 2022.
To reserve your spot, please contact our reservations team at 844.454.6053. If you would like to speak with our Trail House team directly about the event, please contact sierra.goodwin@enchantmentresort.com.
2022 Retreat Itinerary
Sunday, November 6
4 pm Arrival / Check-in / Bike Fitting
6 pm Welcome Reception with Guide Meet & Greet
Monday, November 7
8 am Group Breakfast
9 am Pre-Ride Skills Workshop
Half Day Guided Mountain Bike Ride
1 pm Post-Ride Refuel
Stretch & Fitness Workshop
6:30 pm World Ride Movie Night
Tuesday, November 8
9 am Freshly Pressed Green Juice at the Trail House
9 am Pre-Ride Skills Workshop
Half Day Guided Mountain Bike Ride
1 pm Post-Ride Refuel
Stretch & Fitness Workshop
2:30 pm optional | Make your own Energy Bar Class
4 pm optional | Shuttle to Tlaquepaque Shopping Area
Wednesday, November 9
9 am Pre-Ride Skills Workshop
Half Day Guided Mountain Bike Ride
1 pm Post-Ride Refuel
4 pm Enchantment Closing Reception & Buffet
6 pm Private Stargazing
Thursday, November 10
12 pm Departure / Check-out
Your Retreat Also Includes:
Spa credit for one service at The Spa Suites at Boynton Canyon 
Welcome package including Pivot x Wild Rye Sedona Nights Jersey 
Use of top-of-the-line Pivot bikes
Pre-ride bike skills workshop and instruction tailored to your skill level
Low guide-to-guest ratio (1:4) for an intimate experience
Pivot presentation on women in biking 
Complimentary Theragun massage available on-site each day
Professional photographers to capture your memorable moments on and off the trail
Culinary offerings with options to fit your dietary needs
35% discount code for Wild Rye and Pivot Cycles online retail shops
---
"This trip was life-changing for me. I have always wanted to try mountain biking but never had the confidence or know-how to give it a go. I had such an awesome time riding with all of you and learned so many new skills that I will keep building upon. I have even signed up for a local MTB skills clinic this January and I am joining a local women's group that goes on ride and does skills & maintenance clinics together."

Participant, World Ride Sedona 2021
---
MEET YOUR GUIDES
Elorie Slater
Elorie is the Director of Brand for Tempe, AZ-based Pivot Cycles, a manufacturer of high-end off-road cycling equipment. A mother of two, Elorie discovered mountain biking in her early '30's. She is the co-owner of a mountain bike boutique in her hometown of Boulder, Colorado, and has been involved in women's mountain biking advocacy for nearly a decade.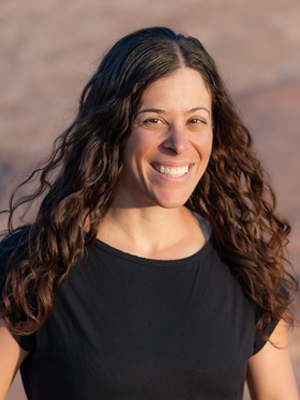 Julie Cornelius
Julie is the Founder and Executive Director of World Ride, an organization born out of her love for mountain biking and seeing women gain confidence through the sport. She is a PMBIA Level 1 and BICP Level 2 certified mountain bike skills coach, as well as a nutrition coach for active individuals. Julie lives in Moab, UT and loves to travel the world to connect with other women through mountain biking.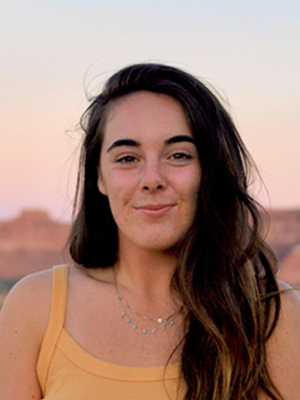 Sierra Goodwin
Sierra oversees Enchantment Resort's Outdoor Adventure department and is the Manager of the Enchantment Trail House. Previously a National Park Ranger, her passion and knowledge of the red rock landscape is unmistakable. Sierra is grateful to be able to play a role in women's empowerment in the outdoors through mountain biking.
Lindsey Scheiwiller
Lindsay has been living in Sedona and riding the area trails for the last eleven years. Three years into her guiding career at the Enchantment Trail House, her number one priority is that riders leave with pertinent new skills and a sense of accomplishment. Lindsay hopes to make mountain biking less intimidating and more accessible for all.
---
"Mountain biking can be can incredible experience that empowers women. It is a challenging sport and helps people overcome fears. The courage and determination that is learned through mountain biking can translate into confidence in other areas of the women's lives that we work with."

WorldRide.com
---
BRAND SPONSORS

World Ride founder Julie Cornelius traveled to Nepal in 2017 to spearhead a women's mountain bike film project; this storytelling trip would change the trajectory of her work. World Ride is committed to the long-term project of creating opportunity for Nepali women to begin mountain biking but has grown far beyond the Himalaya. Nepal has seeded a vision that now makes an impact around the world: World Ride empowers women in Guatemala, Botswana, Peru, and soon in Lesotho, bringing community and economic opportunities to women through the sport of mountain biking.
Tempe, Arizona-based Pivot Cycles is an off-road bicycle manufacturer devoted to producing the best riding mountain bikes in the world; bikes that not only perform at the most elite levels of the sport, but also enable every Pivot rider to achieve things they never thought possible on the trail. Founded in 2007, PivotCycles' staff and athletes around the globe form a family bound together by a shared riding experiences and a love of mountain bike technology.