Thanksgiving in Sedona
Thanksgiving is a time to recognize the invaluable connections we have with family and friends, reminding us of the blessings these bonds bestow upon our lives. A respite from our bustling routines, it is a day to pause, reflect, and give thanks for the myriad blessings that enrich our lives. We invite you to gather and celebrate with us in Boynton Canyon.
Thanksgiving Prix Fixe Dinner at Che Ah Chi
The holiday season at Enchantment begins on November 23rd with a delectable Thanksgiving prix fixe menu served in our signature restaurant, Che Ah Chi. Our prix fixe menu is open to guests staying on property. Reservations are required and can be made by calling 928.204.6000 or by reserving below.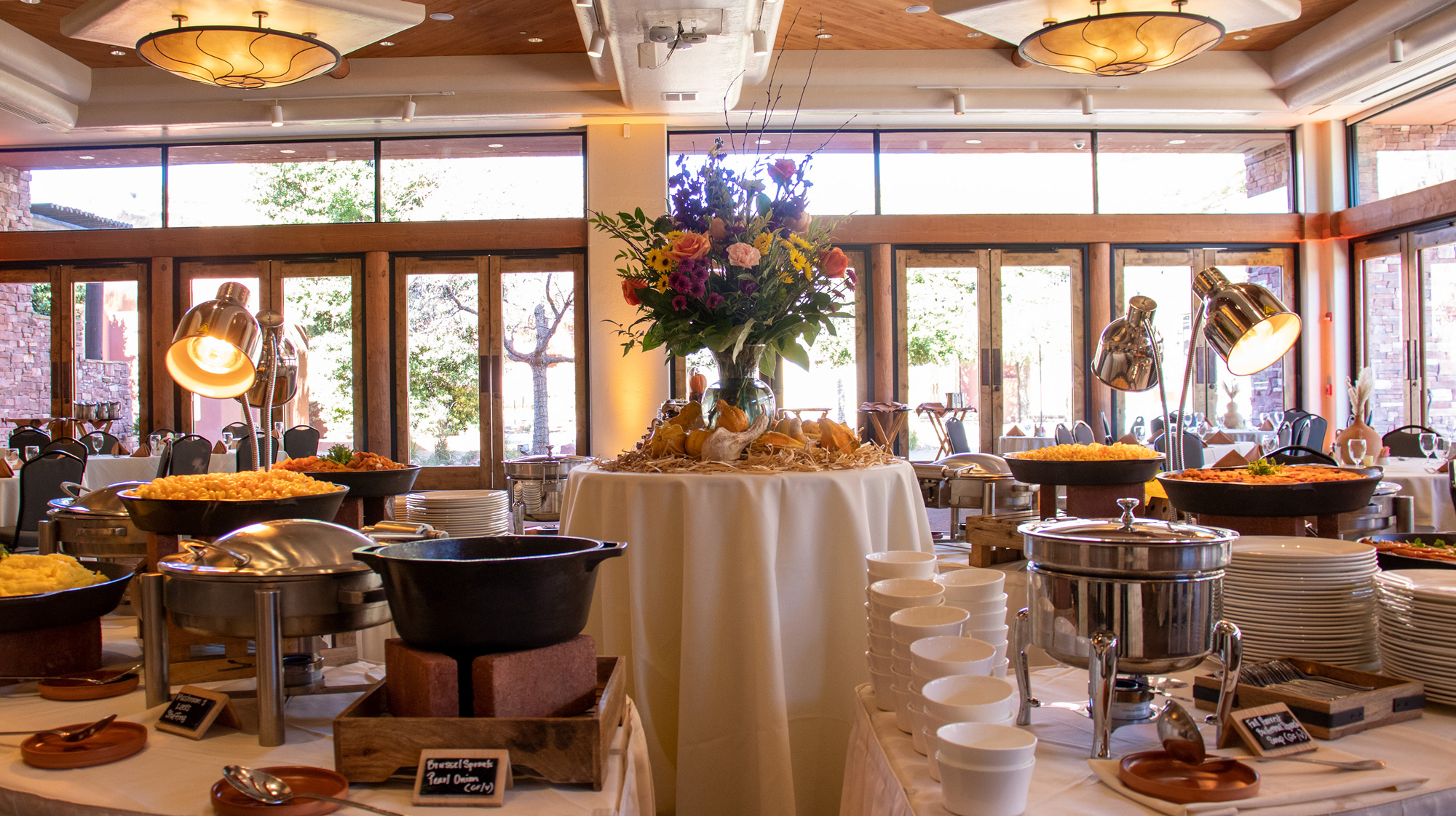 Thanksgiving Day Buffet
A Thanksgiving Day feast will also be served buffet-style in our Anasazi Ballroom from 11am to 5pm. Our buffet is open to both guests of the resort and to the general public. Reservations are required and can be made by calling 928.204.6000 or by reserving below.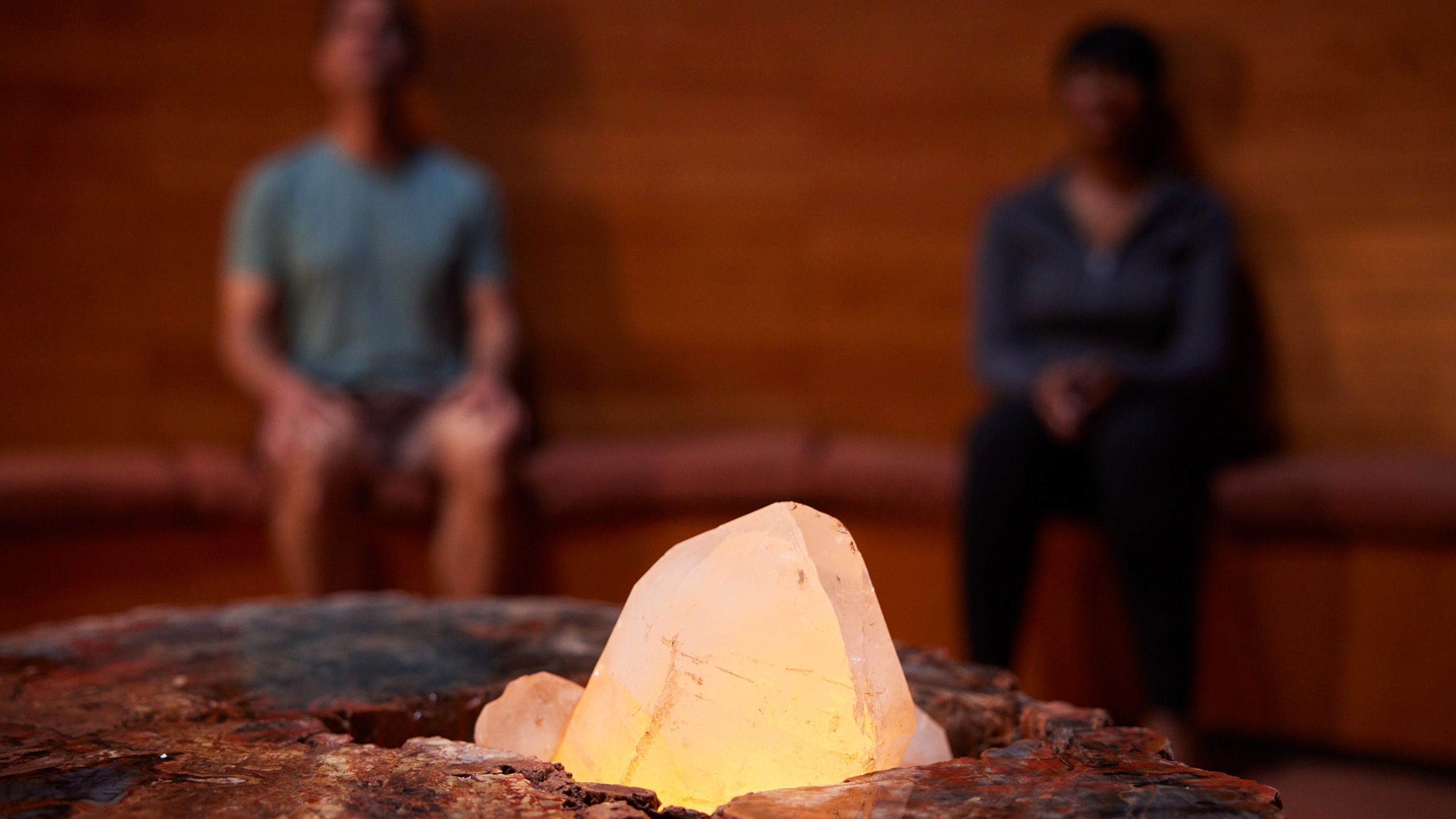 Thanksgiving Gathering Circle
We invite Enchantment and Mii amo guests to join us for a Thanksgiving Gathering Circle in the Crystal Grotto. In this gathering circle we will share our own personal meanings of Thanksgiving followed by a short meditation aimed to cultivate a sense of gratitude deep within our hearts. We will reflect on the people, connections, and the very essence of our lives that allow us to feel this overwhelming sense of abundance and thankfulness. After our meditation, we will have the opportunity to share what emerged from within us during this reflective moment, celebrating the beauty of gratitude that unites us all.
November 23rd, 10am. Complimentary.
Mii amo Crystal Grotto
Red Rock Holidays
Explore Enchantment's Red Rock Holidays and discover what will inspire you from Thanksgiving through New Year's Eve.
Nestled within this landscape of red rocks and ponderosa pines, we invite you to connect, explore and celebrate the holiday season with your loved ones. Share joyful moments over fireside s'mores with Santa, experience red rock adventures with our Trail House team of outdoor experts, and enjoy complimentary ice skating surrounded by expansive views of the canyon.
A tree lighting ceremony be held on November 25th, 6pm.
Join our mailing list below for updates.