Hiking in Sedona
In between groves of pinyon and ponderosa pines, experience the natural beauty of Sedona with a guided private, group or individual hike.
Our Trail House Adventure Advisors are pleased to assist you in selecting a hike that fits your skill level and interest. For more information, please contact our Adventure Advisors at 928.203.8407 or reserve a hike online.
Enchantment Resort operates under permit by the Coconino National Forest.
Grand Canyon Hike
Intimately experience the Grand Canyon on one of our new private tours, led by our expert Trail House guides. Learn about its rich history, significant archeology, unique geology and diverse flora and fauna—all with breathtaking scenery.
Hike the Red Rocks
Join our expert hiking guides on our morning hike. Explore Sedona's most scenic trails and enjoy breathtaking views along the way as your guide teaches you about the indigenous plants and native animals in the area. 2.5 hour or half day hiking options available.
Red Rock Trail Run
Challenge your fitness and agility during this intermediate level run along Sedona's scenic hiking trails.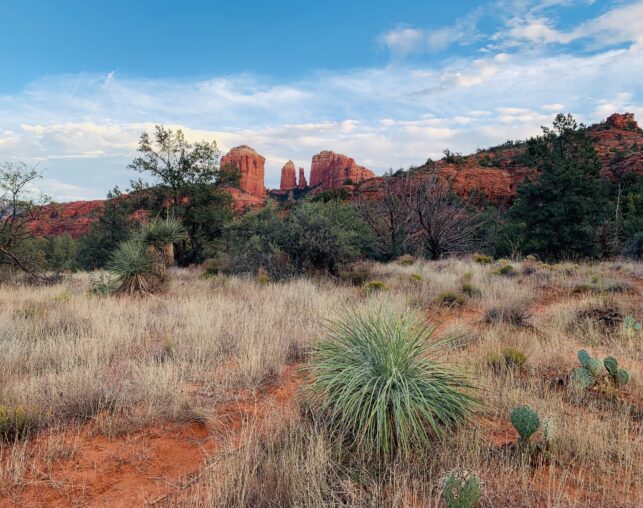 Cathedral Rock Vortex
Explore Sedona's most iconic rock formations to one of the area's world-famous energy centers. Hike along a moderate trail, learn about vortex energies, and experience the area's predominantly female energy through a guided meditation.
Sunset Hike the Red Rocks
Experience the brilliant colors of Sedona's red rocks at sunset. Along the way, your guide will teach you about the indigenous plants, native animals and a few geological highlights.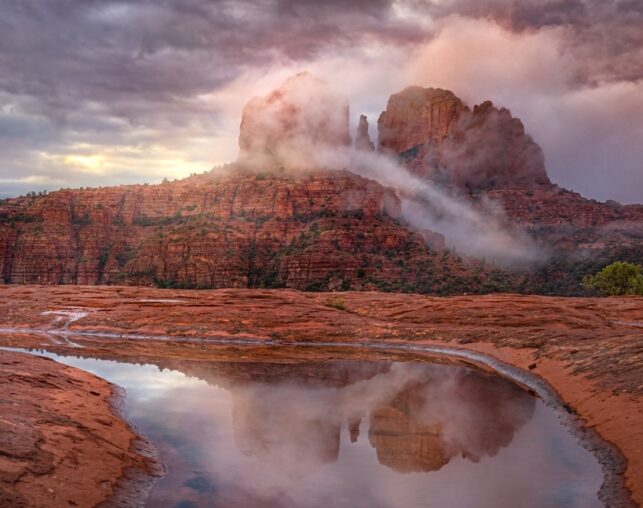 Red Rock Photography
As we drive to several stunning vistas, expand your skills under the guidance of an expert photographer. Learn techniques to take better landscape and nature photos. Beginners to Advanced welcome – bring your camera or smartphone.
Hiking Under the Stars
Hike beneath the Milky Way's sparkling band to view the star-lit and moon-lit cliffs of Sedona. Experience our stunning night skies on this unforgettable hike after dark.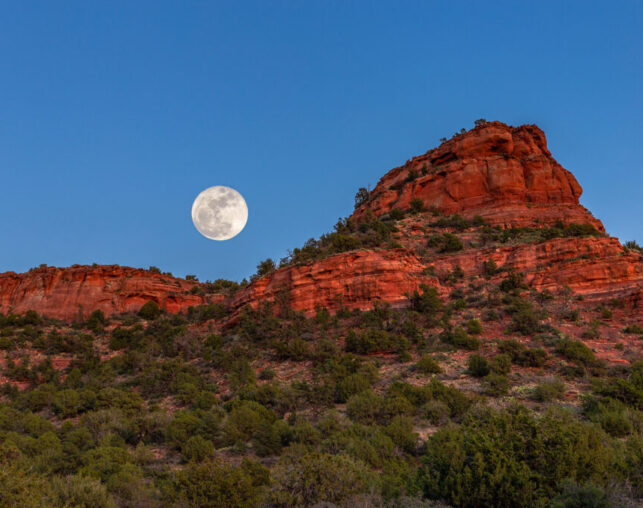 Full Moon Hike
Begin this hike along moderate trails just before sunset and watch as the moon rises over the Red Rocks. Hike back at twilight and under the moon's glow. This hike departs on the day before the full moon and/or on the full moon.
Bird Watching Hike
Join a local Audubon Society member and avid birder for a relaxed hike through a lush riparian area along Oak Creek or on one of our local hiking trails using birding binoculars. Learn about the resident and migrant species in the area.


Trail House is the epicenter for active outdoor experiences. Stop in to learn about our vast array of hiking and mountain biking offerings. Visit the Trail House store for the latest in outdoor gear and apparel. Let our expert Adventure Advisors craft a menu of outdoor experiences tailored to your interests and fitness level.